Prayer In Agreement 3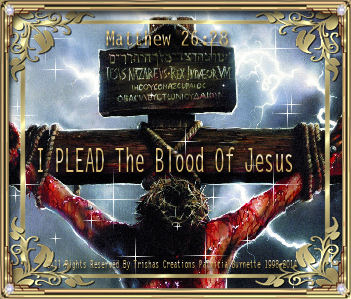 Prayer In Agreement 3
(1999)
"let us pray "

***********************************
I feel led to do this, and I must do this
***********************************
Prayer And Agreement for Sins
Heavenly Father, we come to you right now, in Your Son 's Name Jesus, and, we trust & believe in you Father Jesus.
Heavenly Father, we also, Believe you sent your Son Jesus to die on the Cross for "OUR SINS"Father.
Heavenly Father , firstly, I /we ask In Jesus Name that you Father, forgive us, for "each & everyone, of our sins" Father.
Heavenly Father , I know I was guilty of , lot's of things Father, and, you know….that satan has tormented me over these things, for years, to stop me from doing your will…Father.
I ask, In Jesus Name Father, to forgive me, again for all my own "Ignorance, and rebellion, and stupidity" I was a Fool for believing in what, satan has done & had me do, through his evil and his conniving ways , Father..
Father Jesus, I know I am not , "Perfect" I / we would not need, your " Forgiveness"Father.
Father Jesus, I ask to be forgiven, for being "wishy-washy " and not fulfilling my promises I have made to you…Father, now & in the past that I have been unable to keep to you, because of, what satan has made me think, in the past, Father'.
Father Jesus, I ask, that you forgive me for, not fulfilling your Plan for me in the present & past…Father forgive me Father for I admit I married a "SINNER" LORD, I knew that he did not believe as I did & do, I want so, much to have a "CHRISTIAN HUSBAND" and a"FULFILLED LIFE" Father Love & Guidance, to help me conquer, this Environment…in which I live…and, Father not to let it, Corrupt my time with you, and from your Blessings Father.
I Father Jesus, ask, that you Stay beside me / we, as we go through this life, of all evil, and corruption around us…for, when we are asked, something Father we can say to them, what you have us to say…and, for it not condemn, our own selves Father Jesus.
Father Jesus, even though you know my "DESIRES of MY HEART" Father…we still must speak this to you….Father.
Father Jesus the desires, of my Heart are captured around your word…your word, states Father, that if we believe with thine heart that we shall have the desires, of "our Hearts" Father… and, Father, my "Desire" Father Jesus
Let it be But Father, I wish I knew why I was so, hurt Last Night I felt as if I had Lost my best friend, and I was never going to see them.
Father I Pray & Believe, that there is a "GREAT & GOOD" reason for all this, and I Believe that some day, soon we will find-out the reason…..and, Father, we both do need someone, to Guide us, and not let us fall Father, here on earth and I Father, know I could do much better if I did not have all this Sin, around me and hindering me from your Blessings….forgive me Father If I am wrong….seeking your Face & Answers, father ….
Father, we know What you try to put together SATAN, is right there trying to tear it apart.
Father Jesus, in your word,
Matthew 7:7
Ask, and it will be given to you seek, and you will find, knock, and it will be opened to you.
Your word also says Father:

John 14: 1-3
Let not your heart be troubled you believe in God believe also in Me. In My Father's house are many mansions if it were not so, I would have told, you . I go to prepare a place for you. And if I go and prepare a place for you, I will come again and receive you to Myself that where I am, there you may be also.
Matthew 11:28
Come to me, all you who labor and are heavy laden, and I will give you rest.
Psalm 27:14
Wait on the Lord Be of good courage, And He shall strengthen your heart Wait, I say, on the Lord!
Father, I come to you right now Lord and I ask, that You take my Heart, Lord Jesus and mold into thy will…..mold me into your Image Father, and give me strength…Father, I ask that you guide each of us, into your Word Daily Father, so, we can find "OUR ANSWER'S" Father, in your word also it states that I have the Authority, to cast "Mountains" in which are standing in my way of your LOVING GRACE & Will, that I can cast this MOUNTAIN – OUT into the SEA, and make it move to another…
Father, In Jesus Name I pray , & Believe, IN YOUR WORD that if we Seek we shall Find, and if we Believe, we shall receive, what we ask in Prayer Father, I do ask Pray that I can and will receive all the desires, of my heart, and that I will Prosper In You & your Blessings, Jesus and that this Mountain in which is in OUR way, of, following your FOOT STEPS & YOUR WILL, OUR FINANCES, MY BUSINESS, MY HEART, HIS HEART, HIS HEALTH, MY HEALTH, ALL OF OUR INIQUITIES, in WHICH ARE IN OUR WAY, and let us both, receive, all YOUR LOVING KINDNESS, if anything else which stands in our way for it to be RIGHT NOW CAST OUT INTO THE SEA And for it to be moved into the FARTHEST REGION, and, allow us to receive all you have for us
In The MIGHTY NAME OF JESUS…and, I Agree that this Covenant will stand, and be Answered In The NAME OF OUR LORD JESUS CHRIST !!
AMEN & AMEN
Page 1  Page 2 Page 3 Page 4 Page 5 Page 6  Page 7  Page 8  Page 9  Page 10