Prayer In Agreement 7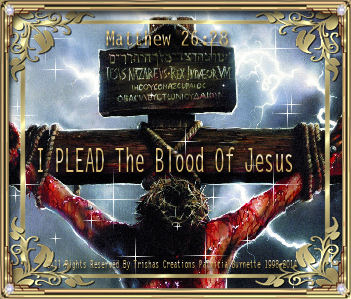 Prayer In Agreement 6

HEAVENLY FATHER….I NEED YOUR GUIDANCE
Date: 10/5/99 11:32:55 AM
From: PBURN1001
HEAVENLY FATHER,
I COME TO YOU AND ASK THAT YOU FORGIVE ME FOR ALL MY SINS, AND I ASK THAT YOU FORGIVE ME ALL MY FAULTS, AND I ASK THAT YOU GIVE GUIDANCE…..FATHER. FATHER, I KNOW I HAVE LOT'S OF FAULTS, AND I JUST DON'T KNOW WHAT TO DO….FATHER, I AM CRYING OVER SOMEONE, I HAVE NEVER EVER MET PERSONALLY.
FATHER, YOU SAID, IN YOUR WORD THAT YOU'LL NEVER LEAVE ME NOR YOU WILL NEVER FORSAKE ME FATHER, I KNOW I MAY BE IN THE WRONG AND FATHER IF, I AM FORGIVE ME FATHER. BUT, FATHER, I WANT TO UNDERSTAND…WHY, I FEEL THIS WAY AND IT DOES NOT MAKE ANY SENSE TO ME, FATHER…….I NEED YOU TO GIVE ME THE PATH TO WALK, IN YOUR LIGHT FATHER & IN ALL YOUR SPECIFICATIONS…FATHER.
I DON'T WANT TO DO NOTHING THAT WILL JEOPARDIZE, MY COMING TO HEAVEN WHEN YOU RETURN….AND, WANT YOU TO COME INTO MY HEART AND STAY THERE FATHER, I AM WEAK VERY WEAK FATHER AND I AM COUNTING ON YOU….TO FULFILL MY AREAS THAT ARE EMPTY FATHER….I ASK THAT YOU GIVE ME AN ANSWER TO ALL THIS FATHER…..IN JESUS NAME.
YOUR WORD, STATES THAT IF, TWO AGREE ON TOUCHING ANYTHING THEY SHALL ASK IT SHALL BE DONE BY WHICH MY FATHER IS IN HEAVEN….AND, FATHER I AM SEEKING YOUR LOVE & GUIDANCE AND WILL.
TAKE MY UP IN YOUR ARMS FATHER YOU'RE THE ONLY ONE THAT CAN GIVE ME COMFORT…THANK YOU JESUS IN JESUS NAME I PRAY
AMEN AMEN
Page 1  Page 2 Page 3 Page 4 Page 5 Page 6  Page 7  Page 8  Page 9  Page 10