Scriptures Which I have Written Down 2014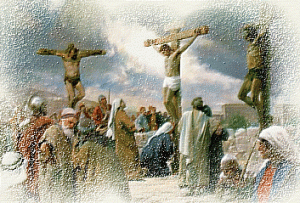 "Scriptures Which I have Written Down 2014"
These are just miscellaneous Scriptures I have had written down a few years ago, I am in hopes they may be of use to you!
There are many on the Promises, and healing so I pray they will help you in ways that I know they will.
Promises Of Jesus
Matthew

1:21

3:11

4:4,19

5:3-12,16-19,30-33,44&45

6:3,4,6,14,18,20,32,33

7:7,8,11,12,21,24,25

8:8,9,10

9:13,22,29

10:19-22,29-33,39,41,4

11:6,28-30

12:31,32,37,41,50

13

The Bible is so Full of Many Promises that was made to Us from the Lord Jesus Christ Here's an Extensive List where they can be found!

Matthew

Mark

Luke

John

Acts

Romans

1 Corinthians

2 Corinthians

Galatians

Ephesians

Philippians

Colossians

1 Thessalonians

2 Thessalonians

1 Timothy

2 Timothy

Titus

Philippians

Hebrews

James

1 Peter

2 Peter

1 John

2John

3 John

Jude

Revelations

Proper Discipline

Proverbs

Proverbs 13:24 (KJV)

24 He that spareth his rod hateth his son: but he that loveth him chasteneth him betimes.

Proverbs 22:26 (KJV)


26 Be not thou one of them that strike hands, or of them that are sureties for debts.

Hebrews

Hebrews 12:5 (KJV)

5 And ye have forgotten the exhortation which speaketh unto you as unto children, My son, despise not thou the chastening of the Lord, nor faint when thou art rebuked of him:

Spanking

Proverbs

Proverbs 22:15 (KJV)

Foolishness is bound in the heart of a child; but the rod of correction shall drive it far from him.

Proverbs 23:13 (KJV)

Proverbs 23:14 (KJV)

13 Withhold not correction from the child: for if thou beatest him with the rod, he shall not die.

14 Thou shalt beat him with the rod, and shalt deliver his soul from hell.

Proverbs 29:15 (KJV)

15 The rod and reproof give wisdom: but a child left to himself bringeth his mother to shame.

Consistency in Discipline

Deuteronomy (Whole Chapter)

1 Now these are the commandments, the statutes, and the judgments, which the Lord your God commanded to teach you, that ye might do them in the land whither ye go to possess it:

2 That thou mightest fear the Lord thy God, to keep all his statutes and his commandments, which I command thee, thou, and thy son, and thy son's son, all the days of thy life; and that thy days may be prolonged.

3 Hear therefore, O Israel, and observe to do it; that it may be well with thee, and that ye may increase mightily, as the Lord God of thy fathers hath promised thee, in the land that floweth with milk and honey.

Food Meals & Diet

Luke 15:16

Bean Pods ….. 16 And he would fain have filled his belly with the husks that the swine did eat: and no man gave unto him.

Genesis 9:3-4

Using Meat for Food …… 3 Every moving thing that liveth shall be meat for you; even as the green herb have I given you all things.

4 But flesh with the life thereof, which is the blood thereof, shall ye not eat.

2 Samuel 23:11

Field of Pease …. 11 And after him was Shammah the son of Agee the Hararite. And the Philistines were gathered together into a troop, where was a piece of ground full of lentiles: and the people fled from the Philistines.

Proverbs 15:17

Vegetables Preferred …… 17 Better is a dinner of herbs where love is, than a stalled ox and hatred therewith.

1 Samuel 1:8-16

Vegetable Diet …….8 Then said Elkanah her husband to her, Hannah, why weepest thou? and why eatest thou not? and why is thy heart grieved? am not I better to thee than ten sons?

9 So Hannah rose up after they had eaten in Shiloh, and after they had drunk. Now Eli the priest sat upon a seat by a post of the temple of the Lord.

10 And she was in bitterness of soul, and prayed unto the Lord, and wept sore.

11 And she vowed a vow, and said, O Lord of hosts, if thou wilt indeed look on the affliction of thine handmaid, and remember me, and not forget thine handmaid, but wilt give unto thine handmaid a man child, then I will give him unto the Lord all the days of his life, and there shall no razor come upon his head.

12 And it came to pass, as she continued praying before the Lord, that Eli marked her mouth.

13 Now Hannah, she spake in her heart; only her lips moved, but her voice was not heard: therefore Eli thought she had been drunken.

14 And Eli said unto her, How long wilt thou be drunken? put away thy wine from thee.

15 And Hannah answered and said, No, my lord, I am a woman of a sorrowful spirit: I have drunk neither wine nor strong drink, but have poured out my soul before the Lord.

16 Count not thine handmaid for a daughter of Belial: for out of the abundance of my complaint and grief have I spoken hitherto.

Romans 14:2

Vegetable Diet ……. 2 For one believeth that he may eat all things: another, who is weak, eateth herbs.

Judges 19:5-8

Refreshing Breakfast …… 5 And it came to pass on the fourth day, when they arose early in the morning, that he rose up to depart: and the damsel's father said unto his son in law, Comfort thine heart with a morsel of bread, and afterward go your way.

6 And they sat down, and did eat and drink both of them together: for the damsel's father had said unto the man, Be content, I pray thee, and tarry all night, and let thine heart be merry.

7 And when the man rose up to depart, his father in law urged him: therefore he lodged there again.

8 And he arose early in the morning on the fifth day to depart; and the damsel's father said, Comfort thine heart, I pray thee. And they tarried until afternoon, and they did eat both of them.

Proverbs 23:1-2

Watching Calories ….. 1 When thou sittest to eat with a ruler, consider diligently what is before thee:

2 And put a knife to thy throat, if thou be a man given to appetite.

Proverbs 23:20-21

Watching Calories ….. 20 Be not among winebibbers; among riotous eaters of flesh:

21 For the drunkard and the glutton shall come to poverty: and drowsiness shall clothe a man with rags.

Proverbs 30:21-22

Gluttony ……21 For three things the earth is disquieted, and for four which it cannot bear:

22 For a servant when he reigneth; and a fool when he is filled with meat;

Healing

Matthew 9:1-7

Relationship of Illness to Sin …… 1 And he entered into a ship, and passed over, and came into his own city.

2 And, behold, they brought to him a man sick of the palsy, lying on a bed: and Jesus seeing their faith said unto the sick of the palsy; Son, be of good cheer; thy sins be forgiven thee.

3 And, behold, certain of the scribes said within themselves, This man blasphemeth.

4 And Jesus knowing their thoughts said, Wherefore think ye evil in your hearts?

5 For whether is easier, to say, Thy sins be forgiven thee; or to say, Arise, and walk?

6 But that ye may know that the Son of man hath power on earth to forgive sins, (then saith he to the sick of the palsy,) Arise, take up thy bed, and go unto thine house.

7 And he arose, and departed to his house.

Jeremiah 17:14

Decisive Healing ….. 14 Heal me, O Lord, and I shall be healed; save me, and I shall be saved: for thou art my praise.

2 Corinthians 12:7-10

Prayer for Healing No Answers …… 7 And lest I should be exalted above measure through the abundance of the revelations, there was given to me a thorn in the flesh, the messenger of Satan to buffet me, lest I should be exalted above measure.

8 For this thing I besought the Lord thrice, that it might depart from me.

9 And he said unto me, My grace is sufficient for thee: for my strength is made perfect in weakness. Most gladly therefore will I rather glory in my infirmities, that the power of Christ may rest upon me.

10 Therefore I take pleasure in infirmities, in reproaches, in necessities, in persecutions, in distresses for Christ's sake: for when I am weak, then am I strong.

John 11:4

Purpose for Sickness ….. 4 When Jesus heard that, he said, This sickness is not unto death, but for the glory of God, that the Son of God might be glorified thereby.

John 5:1-8

Long Wait for Healing …… 1 After this there was a feast of the Jews; and Jesus went up to Jerusalem.

2 Now there is at Jerusalem by the sheep market a pool, which is called in the Hebrew tongue Bethesda, having five porches.

3 In these lay a great multitude of impotent folk, of blind, halt, withered, waiting for the moving of the water.

4 For an angel went down at a certain season into the pool, and troubled the water: whosoever then first after the troubling of the water stepped in was made whole of whatsoever disease he had.

5 And a certain man was there, which had an infirmity thirty and eight years.

6 When Jesus saw him lie, and knew that he had been now a long time in that case, he saith unto him, Wilt thou be made whole?

7 The impotent man answered him, Sir, I have no man, when the water is troubled, to put me into the pool: but while I am coming, another steppeth down before me.

8 Jesus saith unto him, Rise, take up thy bed, and walk.

Mark 6:4-6

Faith Lacked Healing ….. 4 But Jesus, said unto them, A prophet is not without honour, but in his own country, and among his own kin, and in his own house.

5 And he could there do no mighty work, save that he laid his hands upon a few sick folk, and healed them.

6 And he marvelled because of their unbelief. And he went round about the villages, teaching.

Luke 13:10-16

Illness Caused By Spirit …..10 And he was teaching in one of the synagogues on the sabbath.

11 And, behold, there was a woman which had a spirit of infirmity eighteen years, and was bowed together, and could in no wise lift up herself.

12 And when Jesus saw her, he called her to him, and said unto her, Woman, thou art loosed from thine infirmity.

13 And he laid his hands on her: and immediately she was made straight, and glorified God.

14 And the ruler of the synagogue answered with indignation, because that Jesus had healed on the sabbath day, and said unto the people, There are six days in which men ought to work: in them therefore come and be healed, and not on the sabbath day.

15 The Lord then answered him, and said, Thou hypocrite, doth not each one of you on the sabbath loose his ox or his ass from the stall, and lead him away to watering?

16 And ought not this woman, being a daughter of Abraham, whom Satan hath bound, lo, these eighteen years, be loosed from this bond on the sabbath day?

Matthew 10:1

Authority Over Illness ….. And when he had called unto him his twelve disciples, he gave them power against unclean spirits, to cast them out, and to heal all manner of sickness and all manner of disease.

Acts 3:11-16

Authority Over Illness ….. 11 And as the lame man which was healed held Peter and John, all the people ran together unto them in the porch that is called Solomon's, greatly wondering.

12 And when Peter saw it, he answered unto the people, Ye men of Israel, why marvel ye at this? or why look ye so earnestly on us, as though by our own power or holiness we had made this man to walk?

13 The God of Abraham, and of Isaac, and of Jacob, the God of our fathers, hath glorified his Son Jesus; whom ye delivered up, and denied him in the presence of Pilate, when he was determined to let him go.

14 But ye denied the Holy One and the Just, and desired a murderer to be granted unto you;

15 And killed the Prince of life, whom God hath raised from the dead; whereof we are witnesses.

16 And his name through faith in his name hath made this man strong, whom ye see and know: yea, the faith which is by him hath given him this perfect soundness in the presence of you all.

Pretended Miracles

2 Thessalonians 2:9

9 Even him, whose coming is after the working of Satan with all power and signs and lying wonders,

Homesexuals

Romans 1:24-27

Unnatural Passion ….. 24 Wherefore God also gave them up to uncleanness through the lusts of their own hearts, to dishonour their own bodies between themselves:

25 Who changed the truth of God into a lie, and worshipped and served the creature more than the Creator, who is blessed for ever. Amen.

26 For this cause God gave them up unto vile affections: for even their women did change the natural use into that which is against nature:

27 And likewise also the men, leaving the natural use of the woman, burned in their lust one toward another; men with men working that which is unseemly, and receiving in themselves that recompence of their error which was meet.

1 Corinthians 6:9-10

Unnatural Passion ….. 9 Know ye not that the unrighteous shall not inherit the kingdom of God? Be not deceived: neither fornicators, nor idolaters, nor adulterers, nor effeminate, nor abusers of themselves with mankind,

10 Nor thieves, nor covetous, nor drunkards, nor revilers, nor extortioners, shall inherit the kingdom of God.

1 Timothy 1:10

Unnatural Passion ….. 10 For whoremongers, for them that defile themselves with mankind, for menstealers, for liars, for perjured persons, and if there be any other thing that is contrary to sound doctrine;

Gambling

Joshua 14:1-2

Throwing Dice Before the Lord ……1 And these are the countries which the children of Israel inherited in the land of Canaan, which Eleazar the priest, and Joshua the son of Nun, and the heads of the fathers of the tribes of the children of Israel, distributed for inheritance to them.

2 By lot was their inheritance, as the Lord commanded by the hand of Moses, for the nine tribes, and for the half tribe.

Judges 14:12

Making A Bet ……12 And Samson said unto them, I will now put forth a riddle unto you: if ye can certainly declare it me within the seven days of the feast, and find it out, then I will give you thirty sheets and thirty change of garments:

1 Corinthians 4:7 For who makes you differ from another? And what do you have that you did not receive? Now if you did indeed receive it, why do you boast as if you had not received it?
Commentary 1 Corinthians 4:8 Life is a gift, so be humble, your abilities and blessings come from God: you cannot take credit for them. They are God's gift to you, and your use of them is your gift to God. It is sinful to contrast various Christian workers 1 Corinthians 1:12 because only God knows their hearts.
Verse 8: You are already full ! You are already rich! You have resign as king without us and indeed I could wish you did reign, that we also might reign with you
We MUST HAVE FAITH WE MUST LIVE BY FAITH for Him to Provide.
Christ calls and Equips. If, the lord calls you, he will equip you for the task, he wants you to fulfill. It has been will said. "The will of God does not send you where Grace of God cannot keep you.
Mark 2:17 Those who are well are in no need of a Physician, but those who are sick I did not come to call the righteous, but sinners to repentance.
Commentary Mark 2:14-22 Christ, fellowships with sinners. Why? Because they are sick, and He is the only only physician who can heal them. They are hungry and lonely, and he is the Bridegroom who asks them to His Wedding feast.
Their lives are in tatters and He wants to give them a new robe of righteousness. Other's may be able to patch up life, but He alone can give new life.
Commentary Mark 2:23 –28 He frees us from bondage. He is Lord of the Sabbath, the Giver of Rest, Matthew 11:28-30 man's religious tradition's can be terrible yoke bondage; but whom you follow the Lord , you will experience freedom and rest.
Commentary Haggai 1:4-11 , 1:5-11 Adversities : When we put God first, we have promises of his care. But, when we put self first, we lose our blessing and whatever we spent on ourselves! The people know God's covenant with Israel.
He promised to bless them if they obeyed His word and to discipline them if they obeyed His word, and to discipline them if they disobeyed Leviticus 26. Yes will never loose when you put God first in your life.