Whom Shall I Fear?
Whom Shall I Fear?
by Debbie Przybylski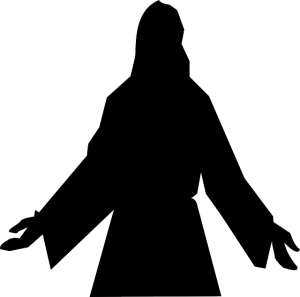 "Teach me thy way, O Lord; I will walk in thy truth: unite my heart to fear thy name" – 
(Psalm 86:11).
Dear intercessors,
As you look at your present life, what do you personally fear? You may be presently struggling with a fear that has gripped your heart deeply. Satan has released a spirit of fear all over the world, but the fear of the Lord counterattacks enemy fear. In light of this fact, we must learn not only about the fear of the Lord but how to walk in the fear of the Lord. Is it your deep desire to learn about the fear of the Lord?
Maybe you wonder, "What does it really mean to fear the Lord?
Some people think that fearing the Lord is like driving down the street while watching a policeman in your rearview mirror. But this is not a true picture of what the fear of the Lord is. It's more like a teenage driver who suddenly sees her father in the rearview mirror. She quickly puts on her best behavior in driving—eyes on the road, no texting, and stopping at a yellow light. But this tells her that her father really cares enough to follow her. She's safe. She knows that he is trying to help her develop good driving habits by obeying the laws and staying safe until she gets home. She's driving but not completely on her own.
For us as God's people, the fear of the Lord is like living with our heavenly father in the rearview mirror. When we look up we see His wonderful holiness, care, and love. Our fear of Him is mixed with reverence, trust, and love.
To fear the Lord is an extremely positive subject (Isaiah 11:3, Psalm 19:9, 12-14). Jesus delighted Himself in the fear of the Lord. Our hearts are designed in the same way. In the Bible there are at least 300 references to the fear of God. To truly fear the Lord is a joy and a supreme delight when we see it the way God desires. It is not to be afraid of the Lord but to be in awe of Him. But it also can be terrifying as we look at our personal sin in light of God's consuming fire. Romans 3 is a main chapter on sin that tells us that our chief sin is to have no fear of God (v. 18).
The godly men of the Bible feared God. Joseph was a god-fearing man (Genesis 42:18). Moses feared God and chose god-fearing leaders (Exodus 18:21). David, Daniel, Abraham, and other Bible characters walked in the fear of the Lord. Jesus Himself said not to fear those who can kill the body, but to only fear God (Matthew 10:28).
To live a vibrant and holy life like the godly men of the Bible, we must walk in the fear of the Lord.
We all want a vibrant life. We want a life full of energy, enthusiasm, vim and vigor. We want one that is vivacious, dynamic, passionate, and exciting. This is the dictionary definition of vibrant. Unfortunately we do not often see this. When I look around the world, I see people filled with fear, unhappiness, apathy, and pain. But as Christians we want our lives to be filled with the awe and wonder of God. We want to look forward to the future, instead of living in fear and uncertainly. If we want to find true success, we must live according to God's design. When we value what He values, our lives will be blessed.
There is no better time to learn about the fear of the Lord as now when human fears are at an all time high. This is the day where we must put the fear of the Lord at the front of all other ambitions. The times we are encountering require it.
Let's realize that there are so many rewards of fearing the Lord.Here are just a few of the 300+ Bible verses about the fear of the Lord. Quiet your heart and take time to meditate on what the fear of the Lord gives you and what this means in your own personal life: knowledge (Proverbs 1:7), a fountain of life (Proverbs 14:27) healing and refreshment (Proverbs 3:7-8), strength to turn from evil (Proverbs 16:9), wisdom (Proverbs 9:10), provision (Psalm 34:9), confidence and refuge (Proverbs 14:26), God's goodness (Proverbs 31:19), deliverance (Psalm 34:7), mercy (Psalm 103:11), care (Psalm 33:18-19), contentment (Proverbs 15:16), prolonged life (Proverbs 10:27), a satisfying life (Proverbs 19:23), God's watchful care (Psalm 33:18-19), holiness (2 Corinthians 7:1), and so much more!
In light of these rewards, it is so important that we make it our goal to fear the Lord. If we want to grow in holiness, our long-term success is in the context of the fear of the Lord. We must determine within ourselves to be well-pleasing to God. As Christians, our lives are being set apart unto God and set apart from sin. We live in the presence of a holy, just, and almighty God.
God Sees, Cares, and Rewards
"For the eyes of the LORD run to and fro throughout the whole earth, to show Himself strong on behalf of those whose heart is loyal to Him" – (2 Chronicles 16:9).
We must be aware of God's presence. He holds us accountable for our words, thoughts, motives, and actions. We must consciously realize that He is watching, that He cares, and that He remembers what we do and rewards us.
God sees –We are often so concerned about what others think about us and how they judge what we do. How much more should we be concerned about God's evaluation of our words, thoughts, actions, attitudes, and motives! He sees us in the hidden place of our heart (1 Samuel 16:7). Every hour of our life is meaningful because God sees us completely. As we grow in this minute-by-minute awareness, we will grow in the fear of the Lord. See Hebrews 4:12-13.

God cares and remembers –He is involved in our lives and passionate about what He sees. He finds great value in our daily choices to love Him. Even when we give a glass of water in His name, He takes notice. He cherishes every movement of our heart towards Him. If we repent of the bad things we do, God will forget our sin. We must work out our salvation with fear and trembling (Philippians 2:12-13). See Malachi 3:16-17, Proverbs 16:2, and Psalms 56:8.

God rewards – When we stand before Him, He will openly reward us (Matthew 6:6, Psalm 45:7, 86:11, 98:10, Proverbs 1:29,31, Romans 12:9)."The fear of the Lord is pure, enduring forever. The decrees of the Lord are firm, and all of them are righteous… By them your servant is warned; in keeping them there is great reward" (Psalm 19:9-11).
The fear of the Lord is a holy fear where we learn to stand in awe and respect the good, greatness, and glorious nature of God. It should be our desire to be near the Lord and to love what He loves and hate what He hates. Through fearing the Lord we can become all that He desires and accomplish that which is beyond our own ability in the natural. God wants our fear of Him to be above every other fear in life.
You may feel that your actions are often mundane, insignificant, and makes very little difference in life. But take notice of this: God sees and cherishes every single thing you do for His glory. Your daily choices to love Him bring great joy to His heart. Realize that God holds the world in His hands and that nothing formed against you shall stand. He is your Strength and Shield. He goes before you and reigns forever. Your God is faithful and always by your side. He is the one you must fear and no other. In my next article we will learn about how to walk in the fear of the Lord.
Let's ask God to give us a minute-by-minute awareness of His presence and consciously choose today to walk in the fear of the Lord.
"Lord, teach me the fear of the Lord. I ask for an awareness of Your presence. I thank You for being my strength and shield and for being always by my side. You are my light and my salvation and the stronghold of my life. I worship and stand in awe of You today. You are the one I shall fear. In Jesus' name, amen."
Listen to this song and worship God for His personal care over your life – Whom Shall I Fear 
"The Lord is my light and my salvation—whom shall I fear?
The Lord is the stronghold of my life—of whom shall I be afraid?" (Psalm 27:1)
Together in the Harvest,
Debbie Przybylski
Intercessors Arise International
International House of Prayer (IHOP) KC Staff
deb@intercessorsarise.org
www.intercessorsarise.org