Rebuking & Renouncing Satan 1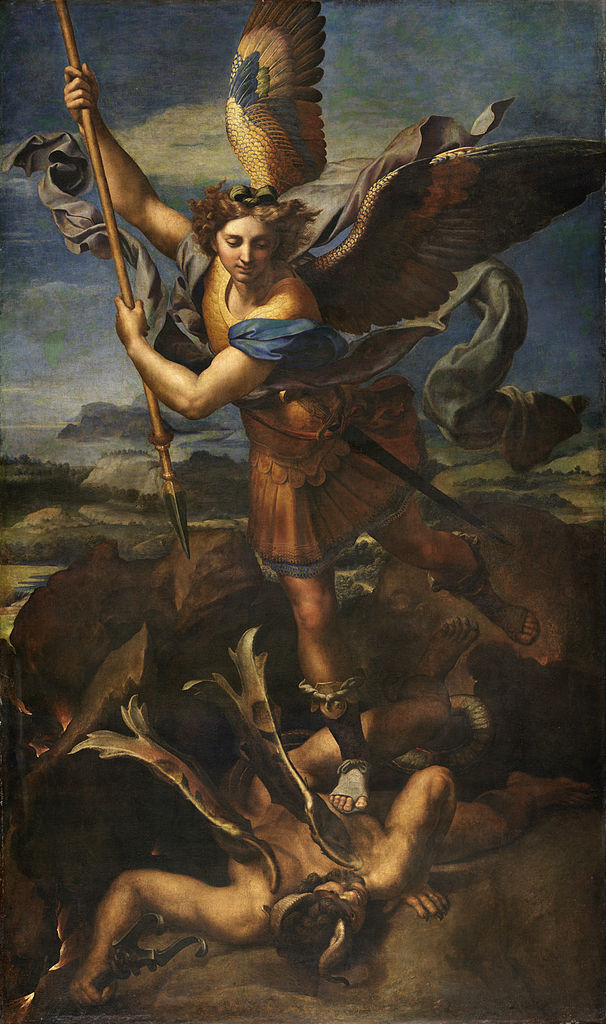 "Rebuking & Renouncing Satan"
Prayer and Rebuke
Did you know that God gives us the power and the authority over the devil and his evil twisted demons?
Did, you know that if we do this everyday that it will give the devil less authority to continue to ruin people's lives and those around us?
God expects us to make the devil and his evil demons to free from us and those that we love, and yes even those in government, and in other places around the world…. that's one thing that people don't know or understand that we as Christians and followers of Christ have, once we accept Jesus as Our Personal Savior we are given the power over all evil and the devil which has caused so much havoc in our lives and this world.
This morning of 10-24-13 I was in my prayer room and I just started writing this down for those who are ready to take their authority which God gave us, when we need it to rebuke, renounce the evil that is in this world and in our families which cause them to be rebellious and to not stop doing the evil mean things they do, or maybe they don't and just need a push with help from you to make the devil leave their finances alone, their health, their children, or their jobs etc.
So Please Let's Join Together and do this and get the evil devil and his corrupt demons off our world….. SAY THE PRAYER OUT LOAD WITH FIRM STRONG VOICE AND MEAN WHAT YOU SAY….. You may copy and paste and print for your future rebuking which we need to do each and everyday and you can do it as many times as you wish!
REBUKING RENOUNCING SATAN ON OUR FAMILIES & WORLD
I renounce and rebuke you satan, In Jesus' Name to remove yourself from our world, our government, our families, our jobs, I Rebuke you right now in Jesus' Name you let loose you have to, you have to remove yourself, by the words and sound of Our Lord Jesus' Name I renounce any all evil which you have placed upon this world and I rebuke the torment you have placed on our families and children. I rebuke you In Jesus' Name from ripping and tearing apart OUR WORLD OUR FAMILIES OUR COUNTRIES, I Jesus' Name you have to loose yourself right now, all that I say satan you have to make yourself, remove yourself by the Mention of Jesus' Name. I rebuke you and all your evil doers from our governments our senators our mayors, and all within and outward, you are evil full of lies and distortion you are full of cruelty and you are insane satan and you have been REBUKED RENOUNCED In Jesus' Name— you pack your evil demons and yourself up and GET OUT OF HERE and all of our world. I REBUKE YOU in Jesus' Name to get off people's health their finances, their families, their children, their parents, their wives their husbands, their mother's and father's, their aunts and their uncles and their nieces and nephews, their girlfriends and their boyfriends their grandparents, you have NO RIGHT YOU LEAVE WE REBUKE YOUR HOLD that you have on peoples lives right now satan you have to leave you have to flee In Jesus' Name, GOD and HIS SON SAYS SO!
YOU ARE A LIAR, a THIEF, robber, conniver, deceiver you are a murderer, of things which GOD the CREATOR Planned for this world you have caused so much evil and havoc, YOU LEAVE RIGHT NOW IN JESUS' NAME WE REBUKE YOU. YOU GIVE BACK GOD'S COUNTRY YOU GIVE BACK GOD'S WORLD YOU HAVE NO OWNERSHIP YOU GIVE IT BACK IN JESUS' NAME I COMMAND YOU TO LEAVE AND MAKE YOURSELF AND YOUR DEMONS GO BACK TO HELL WHERE YOU ALL BELONG IN JESUS' NAME. YOU LET LOOSE of Our schools, our governments, our churches, our pastors, our children, you give back the prosperity and love and peace which God meant for this world to have… you are a stealer and destroyer, you have no rights here or on our families….I Command you satan right here and now this minute to remove yourself and your evil doers of corruption and go back to hell where you belong and you stay there let loose right now satan, you cannot hold this world hostage no longer get out of here you evil piece of trash, you remove yourself evil self and carry your evil demons back to your doom. REMOVE YOURSELF FROM AMERICA & ISRAEL right now these are GODS COUNTRIES & HIS WORLD… you can also, take all your evil deals, evil bills, and evil corrupted minded people which you have placed in our businesses and families and those who governor our world out IN THE NAME OF JESUS. YOU ARE CORRUPT YOU ARE THE LIAR OF LIARS, YOU ARE A THIEF IN SHEEP'S CLOTHING YOU ARE A MURDERER YOU ARE A CONNIVER DECEIVER A USELESS EVIL CORRUPTED TRASH NOW YOU REMOVE YOURSELF AND YOUR DOERS OF SIN AND CORRUPTION OUT DO YOU HEAR ME IN JESUS NAME YOU HAVE TO LEAVE IN JESUS' NAME BYE BYE…. LEAVE GO BACK TO HELL WHERE YOUR FUTURE IS AND HAS BEEN AND YOU BURN SATAN and YOUR EVIL DOERS LEAVE NOW IN JESUS NAME AMEN!
YOU Get behind US satan you are a evil corrupted hinderance in this world and in our families WE COMMAND AND AGREE TOGETHER IN JESUS' NAME YOU HAVE TO GO BACK LEAVE US ALONE WE REBUKE YOU ALTOGETHER WITH THOSE WHO TRUST IN BELIEVE IN AND RELY ON JESUS…. FLEE SATAN IN JESUS NAME WE REBUKE YOU !
 Page 1  Page 2  Page 3  Page 4  Page 5  Page 6  Page 7  Page 8  Page 9  Page 10  Page 11