Disclaimer of Content Use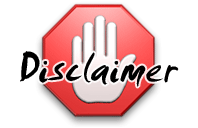 Heavens-Beauty/Wisdom of Jesus and ALL Websites which are Affiliated with Heavens-Beauty / Wisdom of Jesus has links to other sites that contain valuable referenced material, which has been retrieved from favorites which I have had bookmarked for some time, I check and make sure if the information is in line with the Bible, if it is not it does not get listed on my websites. If, by chance you see something which has changed from what has been added, PLEASE NOTIFY US IMMEDIATELY, as I checked each and every url which and before it was added for its accuracy.
As this website is The Sister of the Main Heavens- Beauty / Wisdom of Jesus website which can be found here, (NOTE: it is being Revamped so if things seem out of place and or messed up, this is the reason why.)
You will find Prayers and Prayers which you may share or copy or print, as far as claiming anything…. I claim the design and the work in which I have created. The Links to other websites which are linked to the "Fun Things" we are not Responsible for those links. If, by chance they become unavailable, please Notify us here.
The presence of links to sites, does not necessarily mean that I am the author, I have done research over the years and much I have done on my own and/ or have found and used for the purpose of the type of website, Heavens-Beauty/Wisdom of Jesus is.
I will NOT add any information or doctrines, etc. if they are not in truth. If, by chance a link has changed and it is totally different than what was posted or added, I want to be notified ASAP! It is important for the reader to, search the scriptures to determine the accuracy of any information which is on my website. See Acts 17:11