Scriptures On Faith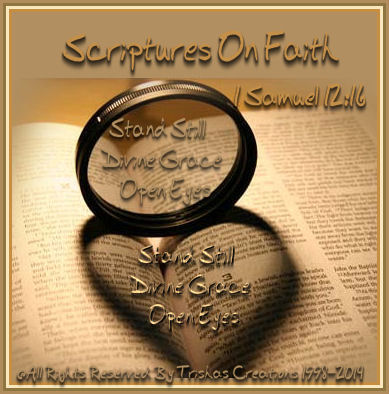 Scriptures On Faith
When I am needing scriptures on things which are happening in my life I jot them down and then I look them up, or visa versa.
Here is some on "Faith" I pray that they help you like they did me and they still do.
Faith, is an action word… just like the word "love". In order to place it into action we have to show it, believe in it, trust it, give it, allow it to overwhelm our hearts.
God, wants us to show Our Faith In Him! He wants us to give Him our all and to allow Him to work in our lives. So, I thought I would give some verses and reference scriptures for you to be able to look up and see, for yourself just what the "Bible" says about "FAITH."
Hebrews 11: 1 Now faith is the substance of things hoped for, the evidence of things not seen. 2 For by it the elders obtained a good report. 3 Through faith we understand that the worlds were framed by the word of God, so that things which are seen were not made of things which do appear.
Faith
Subject
Scripture Reference

Doubt

Family

Stand Still

Divine Grace

Open Eyes

Failure

Faith Works


Seek

Evil

Unwaver

Advocate

Classic

Sure Faith

Proof Positive

Fulfill

God's Faithfulness

Deuteronomy 7:9, 4:31

Psalms 105:8, 9:10,119:160, 119:89,90,89:34

Numbers 23:19

Hebrews 10:23

2 Timothy 2;13

2 Peter 3:9

1 Kings 8:56

Isaiah 25:1, 54:10,45:11

1 Samuel 15:29

2 Corinthians 1:20

Some More that may help you:

Hebrews 11:1, 11:6, 12:1,2

James 1:5,6

Ephesians 3:17-19, 2:8

2 Timothy 3:14 -15

1 Corinthians 16:13

Galatians 5:22,2:20,3:26

2 Corinthians 5:7

Mark 11:22-23

Colossians 2:6,7,1:23, 2:5, 2:12