5 Things to Remember When Your Prayers Seem Unanswered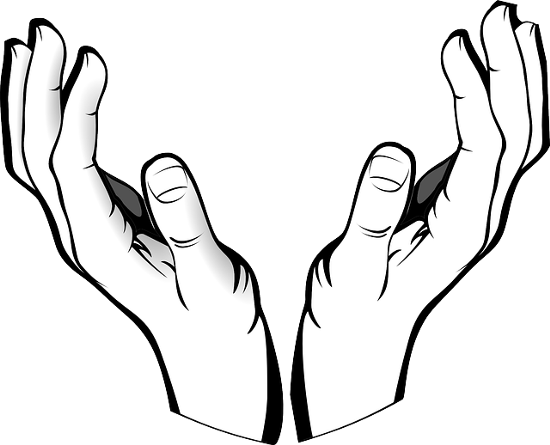 (You can Share these Prayers with anyone you wish, you can just "Right Click, Highlight, and Paste into what you want to share it with, whether it be Facebook, Instagram, Twitter, Text Message or Messenger")
5 Things to Remember When Your Prayers Seem Unanswered
I stared out the window. My eyes squinted, not because the sun was blinding me, but because I was furious with God.
Absolutely. Stink in'. Furious.
He failed me. And from where I stood in that moment, on those knees that were bended in prayer for the past six months – my view wasn't pretty. I pleaded and postured and trusted to no end – and I saw nothing for it. I believed God was going to come through for me – and now I am left looking at a pile of nothingness. Even worse, I am looking at damages.
God not only didn't come through, he hurt me.
So, like any good Christian girl, I went to church. And when they sung, "How great is our God," I lip-synced. When they asked us to pray, I kept my insides empty. And when my husband asked what stood out in the pastor's message, I grunted, "Mmm…hmmm…."
Do you feel that God abandoned you?
Maybe someone is still sick. The spouse is still mean. The dog is still lost. Your heart is even more lost. A child still won't return. Your finances are in the dumps. A friend has gone and hurt you. Your past is not healed. You live in a place that is horrible. Your car won't stop breaking down. Your face is getting old. Your kids are getting obnoxious. Your life looks ugly.
Whatever is going wrong, it's because God is gone rogue.
Whatever is broken is because Mr. Fixer Upper didn't do his job right.
Whatever makes us feel uncomfortable is because the God of comfort lost his magic.
Oh, I know these feelings alright. To say they've never existed is probably to lie.
But, years later, upon reflection of this bitter hour, I see things through a different prism, a different angle. Whoever said time heals, knows its true. And it is. Looking back, I see both Him and me through time and things played out. Sense arrives.
I've observed:
1. Sometimes you don't get the lesser prayer because God is answering a bigger prayer.
Let me tell you about my son. He was a screamer on steroids. He'd wail so hard a lung would nearly pop out. I'd pace. I'd try to keep him together. I'd try to keep me together. It was a song and dance, an anxious time. God didn't answer my prayer that he sleep. But, you know what? In retrospect, it was an anointed time. It kept my husband up, and me too, so we could pray my numb legs and hands were not an actual diagnosis of Multiple Sclerosis. You know what? God answered that prayer.
2. Seasons come, but seasons also pass.
Back to the 10-pound screamer…he screamed, but six months later, he stopped screaming. I no longer had to endlessly bounce, with a broken back and arms that felt as if they might fall off. He, miraculously, like an angel, fell asleep on his own. Not only that, he made it through the night! What is hard today, may often becomes joy the next morning.
3. Waiting produces patience.
What we often fail to realize is that patience = faith. We pray, "God make me more faithful." This is usually the equivalent of praying, "God make me a better waiter." It is in the wait that we learn faith. It is here where iron meets the road and we either stick it through with God – or we bail.
4. God's sole job is not to keep me happy.
There is no law that says God must keep me happy. He often does, because he loves me. But, also, because he loves me, he teaches me. Just as I allow my son to learn from his mistakes, often God lets us live out ours, so we can return closer to him.
5. What looks like rejection is often protection.
We see life horizontally. God sees life horizontally, vertically, cross-diagonally and inside out, he sees it up and down and all around. He sees how person A affects person B and how person B may know Jesus if person A goes here or there. He also sees how shutting a door may prevent our foot from getting jammed in it.
God hasn't given up on the disgrace that is you. He doesn't have better or more important people to deal with. He doesn't discount your prayer as stupid, frivolous or worthless. He doesn't see you as needy. He loves your need. He loves your longing. He loves you voice that calls out for his name.
Even more, God has a plan. It isn't a plan that looks like your days activity. It looks like a matrix, a flow-chart and a high-level war plan for greatness that is being worked out on spiritual, eternal and visible levels. You can't understand it. But, you're not meant to.
"For my thoughts are not your thoughts, neither are your ways my ways," declares the LORD.
Surely, as I have planned, so it will be and as I have purposed, so it will happen. Isa 14:24
Join Kelly on her blog, Purposeful Faith, on Twitter and on Facebook.