Evidence that Jesus Christ is the Messiah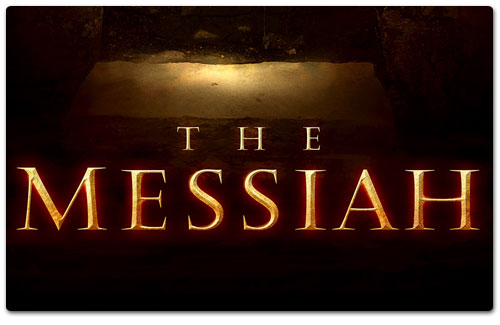 JESUS, THE MESSIAH / John 5:19-30
Because Jesus demonstrated his authority, we have no reason to fear judgment, or what people may do to us. Because Jesus demonstrated his power to heal, we can claim that power in our own lives for now and eternity. Because Jesus demonstrated his power over death, we do not have to fear dying.
So many people say, that there is no Jesus that there isn't and never was a Jesus. I really feel so sorry for people in which think such a thing as to not come to their sense and realize , there is a JESUS, there is a GOD.
How else can they think they got here? How in the world could there be such beauty, such creations throughout the world. Jesus, does exists and HE IS REAL and HE IS ALIVE, HE is HERE AMONG US…. stop fooling yourselves, stop listening to your reprobate mind and wake up, you have not much time left to come to your senses.
MESSIAH HOW DOES THE TITLE OF MESSIAH FIT JESUS?
BIBLE READING: Isaiah 53:1-12
KEY BIBLE VERSE: He was wounded and crushed for our sins. He was beaten that we might have peace. He was whipped, and we were healed! All of us have strayed away like sheep. We have left God's paths to follow our own. Yet the LORD laid on him the guilt and sins of us all. (Isaiah 53:5-6)
JESUS IS THE SUFFERING SERVANT MESSIAH
This chapter in Isaiah speaks of the Messiah, Jesus, who would suffer for the sins of all people. Such a prophecy is astounding! Who would believe that God would choose to save the world through a humble, suffering servant rather than a glorious king? The idea is contrary to human pride and worldly ways. But God often works in ways we don't expect. The Messiah's strength is shown by humility, suffering, and mercy.
JESUS THE MESSIAH FULFILLED THE OLD TESTAMENT SACRIFICIAL SYSTEM
How could an Old Testament person understand the idea of Christ dying for our sins (our transgressions and iniquities)-actually bearing the punishment that we deserved? The sacrifices suggested this idea, but it is one thing to kill a lamb, and something quite different to think of God's chosen servant as that Lamb. But God was pulling aside the curtain of time to let the people of Isaiah's day look ahead to the suffering of the future Messiah and the resulting forgiveness made available to all mankind.
BIBLE READING: Luke 2:21-40
KEY BIBLE VERSE: Lord, now I can die in peace! As you promised me, I have seen the Savior you have given to all people. He is a light to reveal God to the nations, and he is the glory of your people Israel! (Luke 2:29-32)
JESUS FULLY MET THE CHARACTER AND ROLE REQUIREMENTS OF THE MESSIAH
The Jews were well acquainted with the Old Testament prophecies that spoke of the Messiah's blessings to their nation. They did not always give equal attention to the prophecies saying that he would bring salvation to the entire world, not just the Jews (Isaiah 49:6). Many thought that Christ had come to save only his own people. Luke made sure his Greek audience understood that Christ had come to save all who believe, Gentiles as well as Jews.
BIBLE READING: Luke 7:18-35
KEY BIBLE VERSE: John's two disciples found Jesus and said to him, "John the Baptist sent us to ask, 'Are you the Messiah we've been expecting, or should we keep looking for someone else?' "
At that very time, he cured many people of their various diseases, and he cast out evil spirits and restored sight to the blind. Then he told John's disciples, "Go back to John and tell him what you have seen and heard-the blind see, the lame walk, the lepers are cured, the deaf hear, the dead are raised to life, and the Good News is being preached to the poor. And tell him, 'God blesses those who are not offended by me.' " (Luke 7:20-23)
JESUS FULLY PERFORMED THE MINISTRY OF THE MESSIAH
The proofs listed here for Jesus' being the Messiah are significant. They consist of observable deeds, not theories-actions that Jesus' contemporaries saw and reported for us to read today. The prophets had said that the Messiah would do these very acts (Isaiah 35:5-6; 61:1). These physical proofs helped John-and will help all of us-to recognize who Jesus is.
Jesus 1  Jesus 2  Jesus 3  Jesus 4  Jesus 5  Jesus 6  Jesus 7  Jesus 8  Jesus 9  Jesus 10  Jesus 11
Jesus 12  Jesus 13  Jesus 14  Jesus 15  Jesus 16  Jesus 17  Jesus 18  Jesus 19  Jesus 20  Jesus 21  Jesus 22  Jesus 23