Prayer In Agreement 6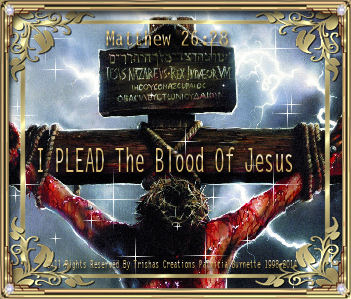 Submitted By A Friend In New Jersey
Date: 10/13/99
DEAR HEAVENLY FATHER…WHICH IS IN HEAVEN
I AM COMING TO YOU RIGHT NOW, TO CONFESS THAT YOU ARE THE ONLY HAPPINESS AND SALVATION I NEED, AND THAT YOU GAVE YOUR SON TO DIE ON THE CROSS, FOR ALL MY SINS.
I ASK THAT "IN JESUS NAME" THAT YOU FORGIVE ME FOR ALL THAT I HAVE DONE AND HAVE SAID, TO OTHER'S AND HAVE OFFENDED THEM. FORGIVE ME JESUS, FOR ALL OF MY INIQUITIES.
I'M SORRY THAT I DID THIS IN ALL HASTE AND PRIDE, I AM SO, SORRY LORD THAT I HAVE WENT AGAINST YOUR WORD.
AND, I DON'T WANT TO GO TO HELL….I WANT TO LIVE WITH YOU FOREVER, AND EVER!
I AM NOT PERFECT LORD, AND IF I HAVE CLAIMED I WAS, AND IF I HAVE LEFT YOU OUT OF MY LIFE ALL THESE YEARS, PLEASE FORGIVE ME RIGHT NOW, "IN THE NAME OF JESUS."
I ASK THAT YOU HELP ME GROW IN YOUR LIKENESS AND SHOW ME HOW TO BE A BETTER PERSON, AND DO AS YOU SHALL ASK OF ME.
I WILL NEED ALL YOUR HELP TO BE ABLE TO LIVE FOR YOU AND GO TO HEAVEN, AND MISS THIS TERRIBLE PLACE.
HELP ME UNDERSTAND, THAT ONCE YOU COME BACK I WILL NOT BE ABLE TO TURN BACK…AND THINK I'LL BE ABLE TO GET-OUT BECAUSE NOW I KNOW THAT, ONCE YOU RETURN I DON'T GO TO HEAVEN I'LL BURN ALL FOR ETERNITY.
I ASK, THAT YOU COME INTO MY HEART "LORD JESUS" AND LIVE WITHIN ME. IN JESUS NAME I PRAY…AMEN
Page 
1
Page 2
Page 3
Page 4
Page 5
Page 
6
Page 7
Page 8
Page 9
Page 10