Prayer In Agreement 9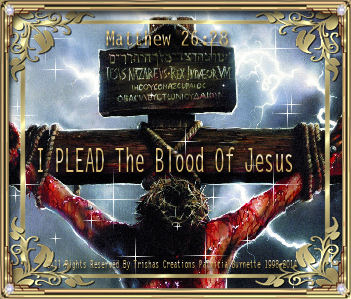 Prayer In Agreement 9
Dear Heavenly Father Which Art In Heaven, I am coming before you tonight, to Thank you for all you have done in my life. I Thank You for all the mercy and grace you have given me, I Thank you for all the blessings which you have flowed down from heaven. I Thank you Father for Healing My Mother, my two sisters, my aunt and uncle.
Father I come before you and ask that you heal and touch each and every person Father all around the world, Father, heal them strengthen them, and provide for their every need In Jesus Name. Father, we also come before you and ask that you remove ALL EVIL from Our Governments all around the World. Father, you tell us in your word to pray for our governments , our leaders, and all people everywhere, so that they may find you and be healed.
Father Jesus, I come before you and ask that you save my husband and the children in this family, Father speak to their hearts Father and let them know that they can find rest to all their problems through you, if they just ask. Father I am praying agreeing with anyone in which reads my prayer, I pray that my prayer is in your will and not my own will.
In Jesus name I Thank You and Father Jesus I Love You and I ask that you forgive me of all my sins, and I ask that you come into my heart, and guide me, strengthen me and help me along my way, doing your work that I feel you have me do.
In Jesus' Mighty and Powerful Name I Pray So Be It Amen Amen!
Page 1  Page 2 Page 3 Page 4 Page 5 Page 6  Page 7  Page 8  Page 9  Page 10